At Mahyuddin & Siew, we dedicate ourselves to pursue excellence in our chosen field and value the quality of work we provide throughout Malaysia and the region.
This portfolio listing of our past projects showcases the best we have to offer to our esteemed clients while demonstrating the depth of experience and expertise of our teams.
If you're not sure of the type of survey you need, do contact us for a professional consultation.

................................................................................

The list is divided into 6 broad categories of types of survey:


2004 - 2005
East Coast Expressway Project (Phase II), Pahang - Kuala Terengganu for MTD Construction Sdn Bhd
RM 300,000
2004
Langat II Water Supply Project Phase I Treatment Works & Reservoir for Kumpulan Darul Ehsan Bhd
RM 236,000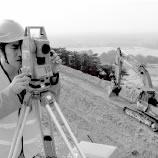 1999 - 2000
Carey Island (800 ha) in Klang for Golden Hope Development Sdn Bhd
RM 289,000
2000
Summerset Resort, Rompin, Pahang
RM 700,000
1997 - 1998
Ladang Bukit Lagong (2300 acres) for Kumpulan Guthrie Bhd
RM 300,000
1997
Ladang Elmina (5500 acres) for Kumpulan Guthrie Bhd
RM 700,000
1996
Ladang Bukit Rajah (5500 acres) for Sime UEP Development Sdn Bhd
RM 600,000
1995
Jalan Acob Estate (3500 acres) for Sime UEP Development Sdn Bhd
RM 400,000
1995
Projek Pusat Pentadbiran Prang Besar
RM 305,000
1994
Jalan Acob Estate (600 acres) for Sime UEP Development Sdn Bhd
RM 800,000
1988
Detail & Topo Survey for Petronas Refinery in Melaka
RM 191,000
1988
Perimeter & Topo Survey, Legap Resettlement Program, Perak for Jabatan Hal Ehwal Orang Asli
RM 177,000
1988
Preliminary Survey for proposed road - link Kg. Air Kuning, Perak Tengah
RM 90,000
1986
Contour Survey (2000 acres), Lumut, Perak
RM 382,000
1985
Proposed site University Islam Antarabangsa, Janda Baik for Jabatan Kerja Raya
RM 474,000
1984
Inter-Urban Toll Expressway (alternative route) Slim River - Tanjong Malim
RM 122,000
1983
Inter-Uban Toll Expressway Slim River - Tanjong Malim
RM 174,000
1981
Preliminary Topo Survey of routes for the Central Kedah 33 kV transmission system
RM 170,000
1980
Details & Contour Survey for Township 35 for DARA
RM 215,000
2003 - Current
Main Civil Works, Bakun Hydro Electric Project Package CW2 for Malaysia-China Hydro Joint Venture
RM 1,200,000
2010
Demarcation of LA Boundaries, Proposed Development of Langat II Water Treatment Plant & Reticulation System for Pengurusan Aset Air Bhd
RM 177,000
2010
Principal Consultancy Services for the Construction & Completion of Mersing - Kg. Sedili Besar New Coastal Road for East Coast Economic Region (ECER)
RM 837,000
2010
Proposed KLCC Development masterplan review study for Electrical, Telecom, Gas, Water utilities & infrastructure for KLCC Holdings Sdn Bhd
RM 201,000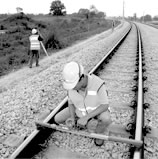 2009
Demarcation & Topography Survey, Labu Estate, Negeri Sembilan for Sime Darby Property Bhd
RM 533,000
2009
Northern Corridor Economic Region (NCER) Bkt. Sawak Forest Reserve / G. Mat Cincang & Pulau Anak Barau, Langkawi, Kedah for Sime Darby Property Bhd
RM 280,000
2008
Demarcation Survey & Land Acquisition, Langat II Water Supply Scheme Phase 1 Water Treatment, Reservoir & Pipeline for Kumpulan Darul Ehsan Bhd
RM 343,000
2008
HYDRO - Sg. Udang Port, Melaka for Soil Centralab Sdn Bhd
RM 62,500
2008
HYDRO - Tidal obervation, Sea water measurement & analysis at West Port (Star Cruise Terminal), Port Klang, Selangor for Surtech Engineering Sdn Bhd
RM 18,900
2008
Langat II WTP & Water Reticulation (Pkg. 1) Phase 1 Water Treatment, Pipeline-related works, Bkt. Enggang Reservoir for Pengurusan Asset Air Bhd
RM 331,000
2008
Pipeline Survey, Langat II WTP & Water Reticulation (Pkg. 2) Phase 1, Bkt. Enggang Reservoir - Lebuhraya Sg. Besi for Pengurusan Asset Air Bhd
RM 180,000
2007
Engineering Survey & Land Acquisition, Langat II Water Supply Scheme Treatment Works, Reservoir & Pipeline Routes for Kumpulan Darul Ehsan Bhd
RM 193,000
2007
HYDRO - Bathymetric survey of Ringlet Reservoir, Cameron Highlands & Batang Padang HydroE Life Extension Project for SNC Lavallin Power (M) Sdn Bhd
RM 120,000
2005
AERIAL - Photography & Ortho Mapping of slope failure at KM 303 North-South Expressway, Gunung Tempurung, Perak for Soil Centralab Sdn Bhd
RM 105,000
2001 - 2005
Audit Survey, Electrified Double Track Project, Rawang - Ipoh for DRB-Hicom Bhd
RM 1,300,000
2001 - 2005
GPS Stations Maintenance, Electrified Double Track Project, Rawang - Ipoh for DRB-Hicom Bhd
RM 1,900,000
2001 - 2005
Survey Coordination, Electrified Double Track Project, Rawang - Ipoh for DRB-Hicom Bhd
RM 405,000
2003 - 2005
Survey Services (Team I), Bakun Hydroelectric Project Package CW2 for Malaysia-China Hydro Joint Venture
RM 200,000
2005
Trans Eastern Kedah Interland Highway, Durian Burung - Kupang, Kedah for Ho Hup Construction Company Sdn Bhd
RM 113,000
2004
AERIAL - Ortho Mapping & Aerial Photo mosaic of Langat II Water Supply Project Phase 1 pipeline & reservoir site for Kumpulan Darul Ehsan Bhd
RM 250,000
2003
OGL Survey (800 ha) of 2nd Stage Construction, Electrified Double Track Project, Rawang - Ipoh for DRB-Hicom Bhd
RM 864,000
2001
Setting-out of Centerline & Right of Way, Electrified Double Track Project, Rawang - Ipoh for DRB-Hicom Bhd
RM 250,000
2000
HYDRO - Bathymetric survey & setting up of tidal obervation stations for Sabah Shipyard Sdn Bhd
RM 200,000
1999 - 2000
Tronoh Lateral Pipeline - Universiti Teknologi Petronas for Petronas OGP
RM 100,000
1999
Sg. Selangor Water Supply System Phase 3 for Gamuda Bhd
RM 250,000
1998
Kuantan - Kerteh Railway Project for Petronas Gas Bhd
RM 300,000
1998
Sg. Selangor Water Supply System Phase 2 Stage 2 for Puncak Niaga Sdn Bhd
RM 300,000
1997
Preliminary Strip Survey for the Coastal Railway Route linking Telok Burau & Telok Datai at Pulau Langkawi
RM 300,000
1993
Aerial Photogrammetric Mapping of Link Road from Jalan Kuching - Jalan Duta Govt.Complex, Kuala Lumpur
RM 100,000
2010
Proposed KLCC Development masterplan review study for Electrical, Telecom, Gas, Water utilities & infrastructure for KLCC Holdings Sdn Bhd
RM 201,000
2009
Natural Gas Distribution System, FL Stage 1/09, Tanjung Langsat Industrial Area, Johor for Masmirin Corporation Sdn Bhd
RM 300,000
2009
RAIL - Ampang LRT Line Extention Project for HSS Integrated Sdn Bhd
RM 321,000
2008 - 2009
RAIL - Kelana Jaya LRT Line Extension Project for Minconsult Sdn Bhd
RM 190,000
2008
Natural Gas Distribution System to Johan Setia, Bukit Kemuning, Selangor & Prai, Pulau Pinang for Masmirin Corporation Sdn Bhd
RM 125,000
2008
Pipe Replacement Project, Package P1, Phase 2 - Stage 2, Kuala Lumpur & Hulu Selangor for Sykt Bekalan Air Selangor Sdn Bhd (SYABAS)
RM 343,000
2007
Flood Barrier Project, Bertam, Kepala Batas, Seberang Prai for Cipta Wawasan Maju Engineering Sdn Bhd
RM 10,000
2007
Pipe Replacement Project, Phase 2, Kuala Lumpur, Petaling & Sabak Bernam for Sykt Bekalan Air Selangor Sdn Bhd (SYABAS)
RM 478,000
2006
Natural Gas Pipeline Route 1 & 2 supply - DRI Plant, Megasteel & Amsteel II, Banting, Selangor for Lion Diversified Holdings Bhd
RM 199,000
2006
Proposed mixed dev. on land held HSD 310869 PTD 148152 (Kem Majidee) Mukim Plentong, Johor for Zaman Land Sdn Bhd
RM 33,000
2006
Proposed refurbishment works - CP Tower, Lot 906, Jalan Damansara for Davis, Langdon & Seah
RM 13,000
2006
RAIL - Proposed LRT line extension, Kelana Jaya - USJ & Sri Petaling - Sunway - Puchong for HSS Integrated Sdn Bhd
RM 125,000
2006
Replacement of old pipes, Programme for waste water management Package 2B2, MPSA for Gan Construction & Engineering Sdn Bhd
RM 145,000
2006
Replacement of old pipes, Programme for waste water management Package P4B, Kuala Selangor for Ang Yoke Lian Construction Sdn Bhd
RM 84,000
2006
Replacement of old water pipes, Taman Sri Andalas, Serdang Jaya, for How Thong Water Pipe Works Sdn Bhd
RM 70,000
2006
Survey alignment & utility detection along roads in Desa Sri Hartamas for Water Mains pipeline for Sinclair Knight Merz Eng. Sdn Bhd
RM 45,000
2006
Survey, identification, marking & mapping of utility for proposed Public Toilets around KL for Dewan Bandaraya Kuala Lumpur
RM 60,000
2005
Proposed 15-storey commercial complex (Putra Square), Jalan Tuanku Abdul Rahman for Pembinaan Jaya Zira Sdn Bhd
RM 15,000
2005
Proposed Jalan Gombak upgrade, Jalan Genting Kelang - boundary with Wilayah Persekutuan for WPC Resources Sdn Bhd
RM 22,000
2005
Replacement of old pipes, Programme for waste water management Package P7A, Hulu Langat for RMS Engineering & Supply Sdn Bhd
RM 107,000
2005
Replacement of old pipes, Programme for waste water management Package P7B, Hulu Langat for Konajaya Sdn Bhd / SYABAS
RM 203,000
2004
Proposed EPCC of NGDS - Ayer Keroh FL1/DL1, Ayer Keroh & Jalan Sg. Udang/Tangga Batu, Melaka for MMC Eng. & Construction Sdn Bhd
RM 72,000
2003
Compressor Station Expansion Project for OGP Technical Services Sdn Bhd
RM 45,000
2003
Water Pipeline from Bulk Water Meter, Jalan Beringin - Menara Milenium / Pusat Bandar Damansara for Selangor Properties Bhd
RM 20,000
2002
Proposed Development, Putra Height (Bukit Lanchang) for Sime UEP Development Sdn Bhd
RM 100,000
2001
Proposed Asian University of Medicine, Science & Technology, Kedah
RM 50,000
2001
Proposed Consumer Products Facility Upgrading Project for Johnson & Johnson Malaysia
RM 20,000
2000
Proposed Stage 1 Development, Bukit Rajah Estate for Sime UEP Development Sdn Bhd
RM 500,000
2009
Sub-division of building, Lot 51559 (PT 3565) Parcel E, KLGCC for Kuala Lumpur Golf & Country Club Bhd
RM 184,000
2009
Sub-division of PT 34592, Ara Hill Damansara, Selangor for Sime Darby Property Bhd
RM 719,000
2008
Sub-division of building, Lot 228, Idaman Residence, Kuala Lumpur, for Orchard Park Sdn Bhd
RM 67,000
2006
Proposed Sub-division of apartments (244 units), Hartamas Regency Kondominium, Sri Hartamas for Kota Mulia Sdn Bhd
RM 136,000
2006
Proposed Sub-division of apartments (312 units), Park View Tower Condominium, Penang for PJD Development Sdn Bhd
RM 235,000
2006
Rebana Low cost Flat, Bukit Rajah for Sime UEP Development Sdn Bhd
RM 245,000
1999 - 2000
Menara Pelangi Condominium for Grand Central Development Sdn Bhd
RM 130,000
1993 - 2000
Sri Endah, PJ for Soon Tiek Development Sdn Bhd
RM 853,000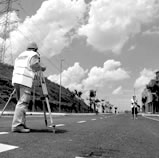 2000
Tropika Paradise Condominium & Sri Tanjung Apartment for Sime UEP Development Sdn Bhd
RM 422,000
1998
Sub-division of Building, The Financial Park Complex, Jalan Merdeka, Labuan
RM 600,000
1997
Lot 50530 for Baktihan Sdn Bhd
RM 159,000
1996
Medium cost Apartments (369 units), Zone A10-1 for Bandar Sri Damansara
RM 250,000
1989
Taman Setiawangsa, Setapak, Kuala Lumpur for I&P Setiawangsa Sdn Bhd
RM 296,000
1985 - 1986
Low cost Flats, Wangsa Maju, Setapak, KL for PGK Sdn Bhd / Peremba Datuk Bandar, KL
RM 1,400,000
2010
Mining Survey at Jajahan Gua Musang, Galas, Kelantan for Perbadanan Kemajuan Iktisad Negeri Kelantan
RM 69,000
2010
Preparation of LA plan for Senai-Pasir Gudang-Desaru Expressway (SPGDE) for Senai-Desaru Expressway Bhd
RM 663,000
2010
Rectify land under HSD 20034 (PT 26549), Batu, Gombak, Selangor for Ambank (M) Bhd
RM 120,000
2010
Surrender & re-alienate Lot 4156, 4157, 2830 & 2831, Sg. Buloh, Petaling, Selangor for Hock Lee Enterprises (M) Bhd
RM 63,000
2010
Surrender & Re-alienate Lot at Putra Heights, Damansara, Selangor for Sime Darby Property Bhd
RM 52,000
2010
Surrender & re-alienate Phase 5T, Putra Heights, Damansara, Selangor for Sime Darby Property Bhd
RM 65,000
2010
Title Survey for balance of Lot 3897, Ulu Kelang, Kuala Lumpur for Medan Prestasi Sdn Bhd
RM 45,000
2009
Demarcation Survey, Lot 34021 & Lot 34022, Bandar Bukit Rajah, Selangor
RM 119,000
2009
Kuala Lumpur Golf & Country Club, Mukim Batu, Kuala Lumpur for KL Golf & Country Club Bhd
RM 193,000
2008
Sub-Division of Building (Strata Titles) for Ara Hill, Ara Damansara, Petaling Jaya for Sime Darby Property Bhd
RM 755,000
1998 - 2006
Proposed Development, Bukit Lanchong (2000 acs) for Sime UEP Height Sdn Bhd
RM 8,000,000
2006
Proposed development, Lengkap Teratai (Northern Zone) for Sime UEP Development Sdn Bhd
RM 561,000
2003
Proposed Development, Bukit Raja for NPO Development Sdn Bhd
RM 160,000
2003
Proposed Sime UEP Industrial Park
RM 500,000
2003
Proposed USJ Development for Sime UEP Development Sdn Bhd
RM 111,000
2001
Proposed Development, Bukit Raja Stage 1 (Prominent Acres Sdn Bhd) for Sime UEP Development Sdn Bhd
RM 1,300,000
1999 - 2000
Proposed Development, Ebor North (Lengkap Teratai Sdn Bhd) for Sime UEP Development Sdn Bhd
RM 950,000
1999
Petronas Pipeline, Pekan, Pahang
RM 173,000
1998
Petronas Pipeline Reserve, Tanjung Keling, Melaka
RM 396,000
1996
Petronas Pipeline Reserve, Pekan, Pahang
RM 511,000
1994
Sime UEP Industrial Park & UEP SJ 1
RM 1,000,000
1993
Sub-division of Mixed Development, Bandar Saujana, Daerah Petaling for Peremba Development Sdn Bhd
RM 130,000
1992
Housing scheme at Taman Kinrara, Puchong, Selangor
RM 618,000
1992
Petronas Gas Pipeline, Negeri Sembilan for Petronas Gas Sdn Bhd
RM 506,000
1990
Bukit Terom - Bukit 1225, Taman Negara, for Jabatan Perlindungan Hidupan Liar & Taman Negara (PERHILITAN)
RM 187,000
1988
Demarcation Survey, Mini Estate for RISDA, Perak
RM 49,000
1987 - 1988
Title Survey for Sime UEP Housing scheme (2000 acs) Subang Jaya
RM 1,200,000
1986 - 1987
Cadastral & Strata Title Surveys, Project Kg. Pasir Wardieburn, Setapak for Peremba Housing Sdn Bhd
RM 800,000
1985
Silibin Industrial Area, Ipoh for Perbadanan Kemajuan Negeri Perak
RM 105,000
2008
RAIL - Detailed Ground Survey, Electrified Double Tracking Project (Seremban - Gemas) for Ircon International Limited
RM 190,000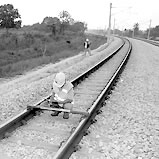 2007
RAIL - Detection works for Double Track Project N1-N2, Padang Besar - Alor Setar for MMC Corp Bhd & Gamuda Bhd
RM 95,000
2006
Upgrading of Jalan Seremban - Kuala Pilah, NS from Senawang - Bukit Putus, Negeri Sembilan
RM 114,000
2001 - 2005
RAIL - Track Monitoring, GPS stations maintenance, survey coordination/audit, Electrified Double Track Project, Rawang - Ipoh for DRB-Hicom Bhd
RM 17,500,000
2005
3rd lane widening, North South Expressway Package 4, Tg. Malim - Slim River, Perak for UEM Construction Sdn Bhd
RM 285,000
2004
North-South Expressway (PLUS) Project, 3rd Lane Widening, Tanjung Malim - Sungkai for Maunsell Sharma & Zakaria Sdn Bhd
RM 288,000
2002 - 2003
RAIL - Setting Out of Horizontal & Vertical Offset Pegs, Electrified Double Track Project, Rawang - Ipoh for Emrail Sdn Bhd
RM 1,200,000
1997
500kV TNB power transmission line, Sedili - Bukit Batu, Johor for Tenaga Nasional Bhd
RM 500,000
1995
132kV TNB power transmission line, Kalumpang - Sg. Perangin
RM 150,000
1994
Electricity supply for rural area in Sabah for Kementerian Pembangunan Luar Bandar Malaysia
RM 250,000
1993
132kV LLN power transmission line, Pekan Nenas Station - Kukup Station, Johor Baru
RM 250,000
1993
500kV TNB power transmission line, Air Tawar Station - Junjong Station, Perak
RM 370,000
1993
LA, Topo & Engineering Survey, Petronas Gas Pipeline ROW - IPP Station, Telok Gong, Melaka
RM 193,000
1991
Gas pipeline, Petronas Refinery in Tangga Batu, Melaka
RM 196,000
1990
275 kV LLN power transmission line, Kg. Awah - Yong Peng
RM 147,000
1989
275kV LLN power transmission line, Kuala Lumpur, Kg Awah, Karak - Mentakab
RM 103,000
1982
33kV LLN power transmission line, Kuala Lipis - Sungai Koyan, Raub, Pahang
RM 200,000